Microbiology & Parasitology
Our Department of Microbiology is a leading laboratory in our region, combining both conventional and automated microbiology techniques to ensure high sensitivity and accuracy of all our results. Furthermore, because most microbiological techniques require high level of manual expertise, our local technicians are trained and tested continuously in order to maintain and update their skills.
Our Microbiological Department is able to perform culture and identification of all types of bacteria, yeast, mold, and mycobacteria. All  these tests are performed in class-II biosafety cabinets.We use many reagents, machines, equipments and techniques of leading companies in according to most recent WHO guidelines.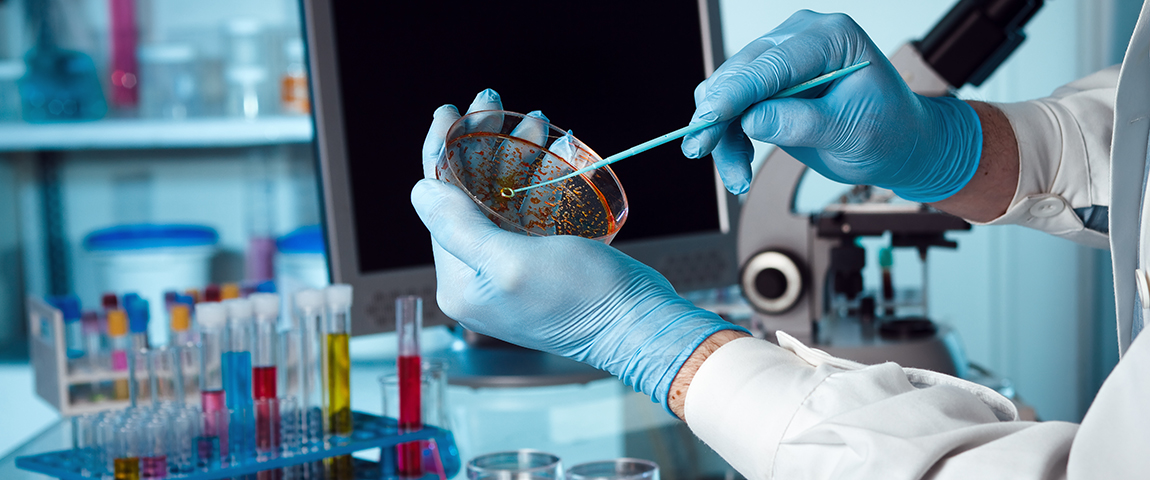 identification and susceptibility testing for first and second line drugs are performed simultaneously.
high sensitivity and to minimize chances of contamination and manual error. This system offers enhanced safety and simplified operation, it delivers excellent performance, media quality and reliability.
Parasitology: accurate identification of all fecal parasites microscopically, and performing a many additional fecal tests for Inflammatory bowel disease (IBD), bleeding, like occult blood, iFOB (FIT), H. pylori antigen… ect